When planning your perfect yard, don't forget to include this incredibly cozy feature: a custom firepit! Georgia is blessed with beautiful weather most of the year, and being able to roast hotdogs, sip cider near, or enjoy the crackle of a stunning outdoor firepit is an absolute must.
If you picture gathering your family and friends around your new firepit this year, don't hesitate to plan and install your desired look with our team. We can work with various durable materials to deliver the design and feel you will love for years to come.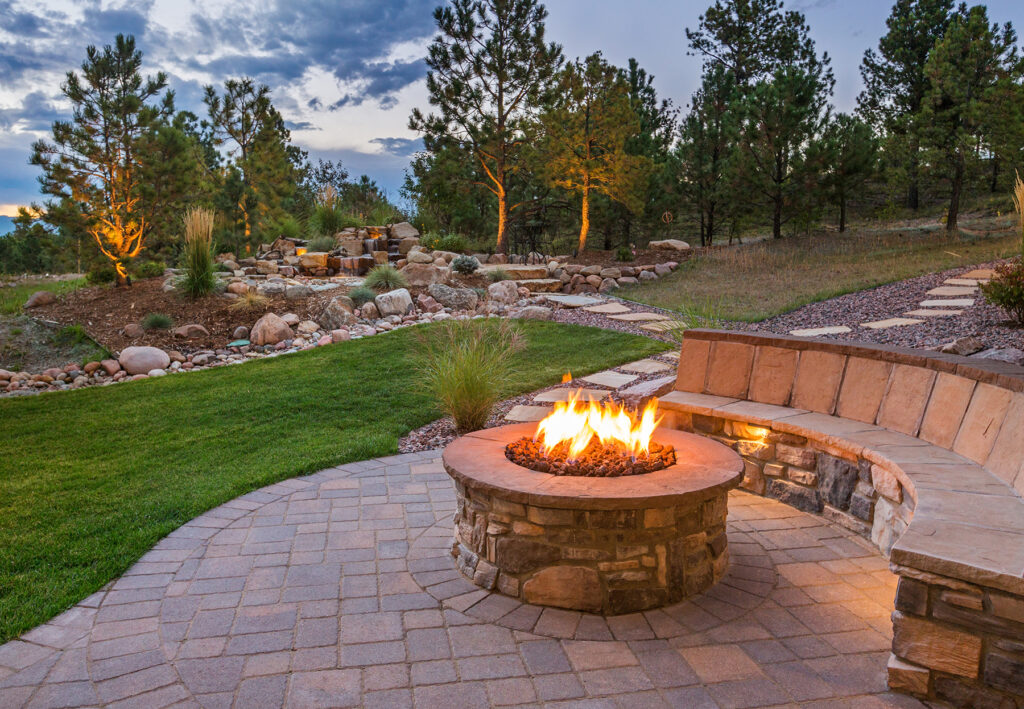 Custom Stone, Brick, or Concrete Outdoor Firepits
Whether wood burning, natural gas, or propane is your preference, the Curb Appeal Scenes & Scapes team can outfit your yard with a perfect, permanent, and highly durable outdoor firepit. We work with whatever medium delivers the design you're looking for. Being a full-service landscaping and hardscaping company, we are equipped to deliver on all aspects of your project, such as:
Natural stone firepits, with surrounding pavers and retaining walls for seating
Modern, square, or rectangle concrete firepits on a tiled patio
A round, sunken firepit with plenty of room to pull up Adirondack chairs
A modern fire table off to the side of your outdoor kitchen
Classic brick and stone firepit with built-in benches
You choose the shape, style, size, and materials, and our talented team has the software to design and draw up your vision before we begin the work. Best of all, our team can coordinate your new firepit with any other landscaping or hardscaping services you might need. In Peach, Macon, and Houston Counties and surrounding areas, we can complete all your projects, no matter how big or small!
Curb Appeal Scenes & Scapes: Your Custom Firepit Company
Don't let another gorgeous Georgia evening pass you by without having a firepit from Curb Appeal Scenes & Scapes to enjoy with it. Grab the marshmallows and pull-up chair because your backyard is getting an enjoyability upgrade! To discuss your vision for a new firepit or table, call us at
478-662-1525
or fill out a website form, and someone from our team will get back to you.