Trees, shrubs, flowers, and ornamentals are just some ways we beautify outdoor spaces all over Central Georgia. For many years, home and business owners have trusted our team for all their landscaping needs. We are born and raised Georgians and have the experience and knowledge to guide you to the perfectly lush yard filled with flora that thrives all year round.
At Curb Appeal Scenes & Scapes, we take the time to work on your landscape design, ensuring we pay close attention to your soil, sun exposure, and your desired maintenance. From there, we create the perfect landscaping plans to meet all your requirements and aesthetic tastes.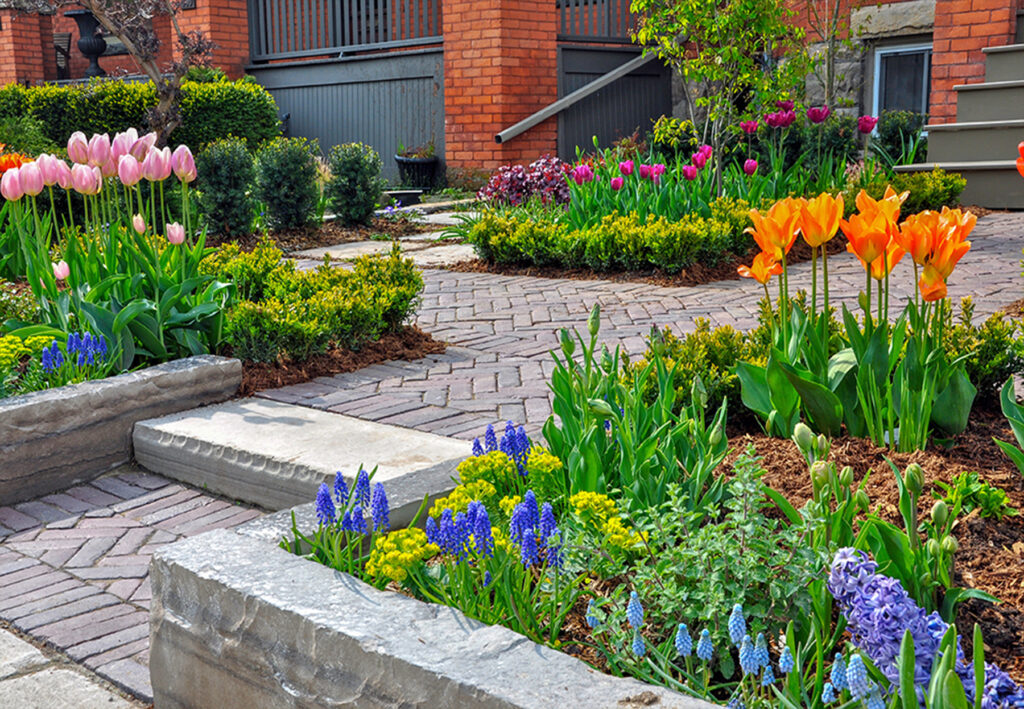 Gorgeous Plants, Flowers, and Shrubs for Your Outdoor Space
Everything we add to your garden beds and throughout your yard should thrive and add visual appeal. We help you choose the suitable options for your conditions, keeping in mind that different areas of the yard may have different requirements than others. Here are some goals we keep in mind when adding more vegetation to your space:
Create eye-catching focal points with unique or ornamental flowers.
Utilize trees, bushes, and shrubs to provide privacy.
Use different landscaping techniques to make certain areas feel more cozy and secluded.
Add depth and texture throughout by mixing different types and sizes of plants.
Define different spaces and create boundaries using hedges and garden beds.
Attract pollinators to your gardens and increase biodiversity in your yard.
Choose plants and flowers that bloom at different times to have beauty outside your home all year round.
Compliment your home's architecture with complimentary flora.
Deal with rain runoff and drought with a rain garden.
Add vining plants near trellises and pergolas as desired.
Beautify Your Yard from 'Azaleas to Zinnia'
From start to finish, Curb Appeal Scenes & Scapes is your trusted landscaping company for all things plants and flowers for your home or business's garden. We create picturesque rain gardens, flower beds, and hedges, all while utilizing ideal foliage based on your unique needs. Best of all, our team's computer program can draw up your landscaping plans before we move forward to ensure you love every last bloom. Book a consultation for your new vegetation by calling us at
478-662-1525
or sending your info through our website.